Suave 'Last Call' Drunk Armadillo Tipsy Taxidermy Fine Art Print Tee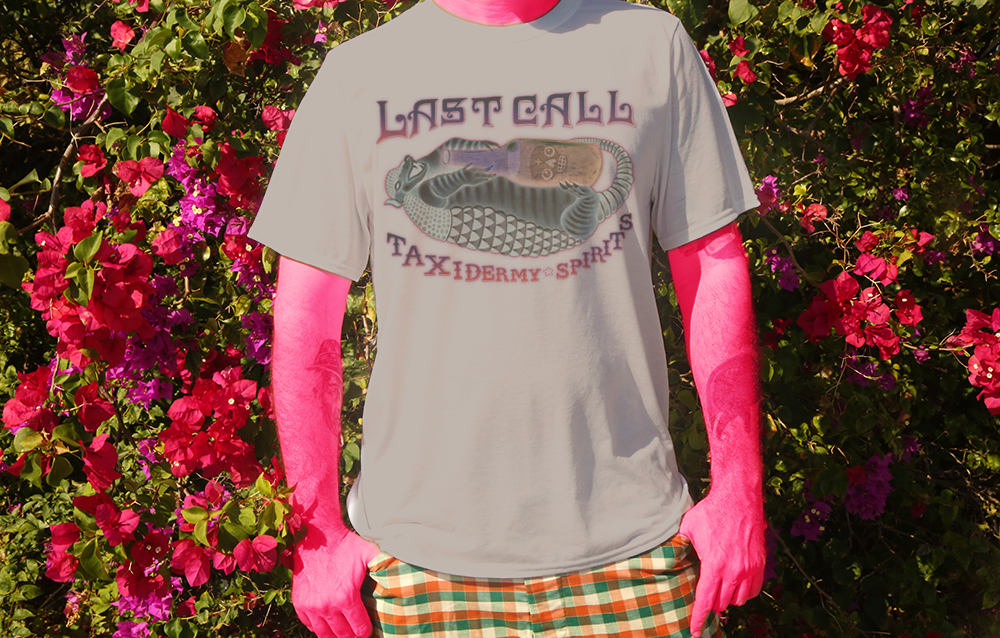 Suave 'Last Call' Drunk Armadillo Tipsy Taxidermy Fine Art Print Tee
Armadillo: The Texas speed-bump, Possum in a half-shell, der Panzerschwein.
Here's to you 'Armored Pig'. Raise a glass to our prehistoric chums in this buttery soft Fine Art Print Tee by featured artist Bryan Cunningham.
Bryan's lovable 'Last Call' graphic adorns the front of this Haughtee exclusive tee. Finished with a ribbed-knit crew-neck and short sleeves. this tee will get you to Last Call, and beyond.
This suave tee will make you much cooler and significantly more attractive.
Content
- Permanent Moisture Transport Technology
- Built in Anti-Microbial and Anti-Stain Features
- Fastest Drying Time in the Industry
- Built to Last
- Handprinted in the USA
Care
- Machine Wash Cold
- No Softeners
- Do Not Bleach / Iron / Dry Clean
- Tumble Dry Low
sale
Fed up with color managing your wardrobe? Enjoy our 'PANTONE PAIRING PALETTE'™ we've engineered in order to eliminate the messy mystery of wondering whether what you see on the monitor will match your merchandise. Pantone color charts are are available through your local art store. Learn more about Pantone's matching system here.